.
Have mystical unicorns at your party!
Unicorn pony parties have become our most popular request, and our unicorns come in a variety of different sizes, shapes and colours!
Real unicorns
We can bring two real unicorns to your party! Rainbow Cassie is our beautiful, gentle unicorn. You can have a photo with her, and give her some carrots to munch on. She loves being brushed and pampered. Additionally, we will bring along a second unicorn for giving rides.
"Thank you Janet and Allison for a wonderful day! Isla had the best Unicorn party any 8yo could hope for! We look forward to seeing Rainbow Cassie, Banjo and yourselves again for another party in the future." — Aliesha M.
Mystical Unicorn Pony Parties Include:
Each party includes 2 real unicorns, 1 to ride and 1 to brush, and the opportunity to blow unlimited bubbles with our colourful bubble wands!
1 Hour Unicorn Party
1 hour of unicorn fun
2 real unicorns (1 to ride and 1 to brush)
unlimited bubbles with our colourful bubble wands
$350
+ travel expenses
1½ Hour Unicorn Party
1.5 hours of unicorn fun
2 real unicorns (1 to ride and 1 to brush)
unlimited bubbles with our colourful bubble wands
$400
+ travel expenses
2 Hour Unicorn Party
2 hours of unicorn fun
2 real unicorns (1 to ride and 1 to brush)
unlimited bubbles with our colourful bubble wands
$450
+ travel expenses
EXTRAS
There are plenty of options for unicorn-themed parties. You can customise your Mystical Unicorn Pony Parties by adding some fun activities:
#1. Making unicorn slippers
A fun, crafty activity for your Unicorn Pony Party is horseshoe unicorn slipper decorating. We can bring along authentic unicorn slippers for everyone, so you can have fun with glitter, glue, jewels and other bits and pieces. But best of all, you can take it home to hang on your door! $10 each.
"Just an email to say a BIG thankyou to yourself and Shannon.  The girls had a wonderful time.  You're lucky to be able to put such happiness into the lives of children.  Hopefully we'll see you again for a ride in the forest!" — Sarah O.
#2. Bling Unicorn Bracelets
Have fun being creative and make your very own unicorn charm bracelet! We supply everything you need for this activity, including a table, colourful beads, unicorn charms, and thread. $10 per bracelet.
"Absolutely wonderful! The kids had such a fun time, not only riding the ponies, but also brushing them and putting clips and bows in their hair. My 2 year old can now say "rainbow" because she loved Rainbow the pony so much and can't stop talking about her." — Ginny B.
#3. Fun Unicorn Games
What do Unicorns do for fun?
How about playing some unicorn party games with unicorn prizes? Games include:
Find the horn for the unicorn
We can organise and run the games, and supply prizes and lucky dips. $10 each participant.
"I had the pleasure of the company of Rainbow and Banjo for my daughter's unicorn birthday party and the experience was simply wonderful. It was very easy to engage with Janet and her team and everything ran efficiently. The ponies were beautifully turned out and very relaxed around the kids. Everyone had an amazing time – with plenty of opportunities to have a go riding, feeding, grooming and petting. Lovely! Thank you." — Katherine P.
Things we are proud of:
Melbourne's Pony Parties began in the late 1990's, making us the original, and oldest, pony party business in Melbourne! We've been making kids happy by bringing our ponies to parties for over 25 years! That's a lot of experience!
Our ponies are trained using Natural Horsemanship principles, that focus on the emotional and mental wellbeing of the ponies, not just the physical. This means our ponies feel understood and are confident with what we ask them to do. Having happy, calm ponies means everyone is happier!
We take climate action seriously, and are working on reducing our carbon footprint. This year we are sponsoring tree planting projects through 15trees. At home, our property is run entirely on solar power. We even believe we are the only Pony Party business in Australia to do this!
We always take our ponies out in pairs, as being herd animals, they feel safe when they have the company of their own kind.
Our belief in the ethical treatment of animals includes the old ones too. When any of our ponies are too old to work anymore, we treat them with the dignity they deserve after being willing workers in partnership with us. So instead of being sold, they retire to our flower paddock to laze around in the sun and munch on grass. Each of our ponies are beloved members of the family.
Being based in Flowerdale, we have easy access to the Northern and Eastern suburbs of Melbourne.
We have full Public Liability Insurance, and have never needed to make a claim.
We are flexible with what we offer, whether having a party at your place, or a hand led trail ride at ours, and our prices reflect this. We don't want anyone to miss out!
Other ideas for Unicorn Pony Parties
A recent review! Murrindindi Guide. Page 17!
6 Tips For Hosting Your Own Pony Party
First Pony Ride? How Old Do Kids Need To Be?
Or call Janet 0417 330 948
Some of our valued clients: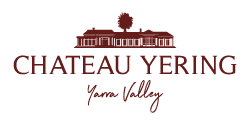 We acknowledge the Wurundjeri and Taungurung people on whose land, rivers and mountains we live, work and play. We respect them as being the traditional owners, and that human history in this country began with them. We respect their elders and ancestors for the care with which they related to all living things in the environment in which they lived. We mourn the loss of such all encompassing knowledge. We mourn the cultural, spiritual and personal costs of the impact of colonisation. We put our hope in reconciliation and shared custodianship of this beautiful country.